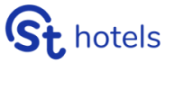 St Hotels Limited is one of the largest hotel operators in Malta and is currently made up of 5 different properties which are all located within the Sliema- Gzira Promenade. Each property is uniquely distinguished but all offering the same coherent service. St Hotels Limited is principally involved in the operation of 3-star hotels, hostels and short-let self-catering apartments.

St Azur Hotel consists of 177 luxury rooms offering comfort and relaxation in a modern yet elegant style and is located in a very central and convenient area of Gzira and Sliema, next to the main tourist promenade. In addition to excellent transport links and in close vicinity to the Sliema Ferries, the hotel is surrounded by the city center's elegant shops, cafes, restaurants and bars. A truly perfect spot for a hassle-free stay in Malta.

St Bayview hotel boasts 136 hotel rooms and all feature a private ensuite bathroom with bath/shower, TV, air conditioning and free Wi-Fi. All rooms provide a balcony and can be upgraded to include sea views. There are a wide range of amenities including a 24-hour business station and a rooftop swimming pool overlooking the harbour of Sliema and Valletta. St Bayview facilities include the Seastar restaurant specialising in a buffet service, the Boulevard Bar, The Risto Café Gourmet, a rooftop terrace with an indoor and outdoor pool, seasonal pool bar, jacuzzi, sauna, fitness room, luggage storage area, hairdresser, massage parlour, and children's play area. Some facilities are with a fee.

St Sliema Hotel is a Seafront Hotel in one of the best and most sought-after locations on the island. Within walking distance, you may find pubs, trendy cafes, beaches, and shopping malls. Malta's popular nightspot St. Julian's, is just minutes away. The hotel has a wonderful sea view and is surrounded by numerous activities which one can indulge and experience. Hotel facilities include The Ferries restaurant specializing in a buffet service, the Dialogue Cafe, a roof top terrace with stunning sea views, luggage storage room, massage parlor, a TV and library lounge area and a gift shop.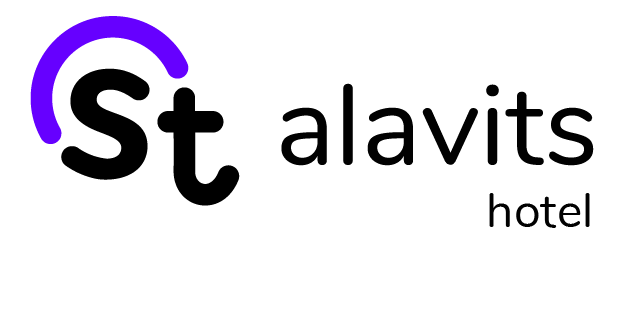 St Alavits Hotel is our latest addition to the ST Hotels chain, where we strive to exceed customer expectations with the highest room standard and customer service being offered in a three-star property. Comfortable rooms with all the necessities one can ask for while relaxing in a city ambiance surrounded by everything you will require within walking distance.

St Blubay Apartments consists of numerous annex buildings. Apartments range from Studios to 3-bedroom apartments and are all located within the Gzira – Sliema area. All of which are located within 350 meters of the main building. Our main goal is to provide high quality, clean, spacious and modern apartments for all of our guests making this the perfect stay for families or groups.